PATLive Answering Services Review | Features and Pricing
PATLive is a national leader in call answering services. By leveraging the best tools, receptionists, and customer service practices, they can provide unparalleled service to businesses of all kinds.
In particular, many small businesses choose to work with PATLive. The company's flexibility and pricing make it very desirable to small or growing businesses. However, with a full suite of services and customizable plans, even major corporations use PATLive as an all-in-one call answering solution.
In this review, we will break down the company's strengths and weaknesses. We'll show you PATLive's services, features, and pricing, and give a final opinion on the company. This way, you will be able to see if this answering service is right for your particular needs.
An answering service is essential for many businesses. High call-volumes and low-budgets make in-house answering services undesirable. Rather than pay for expensive receptionists, you can use a professional service to handle your call-load. 
There are many answering services out there, but PATLive sets itself apart from the competition. With industry-leading services at low prices, others can't compare. To top it all off, PATLive has a well-renowned reputation. High ratings across multiple review sites signal to us that this company has outstanding customer service. 
Happy clients — great service!
Now that we know how great PATLive's reputation is, let's see how they can help you. Here are the reasons you need an exceptional answering service provider.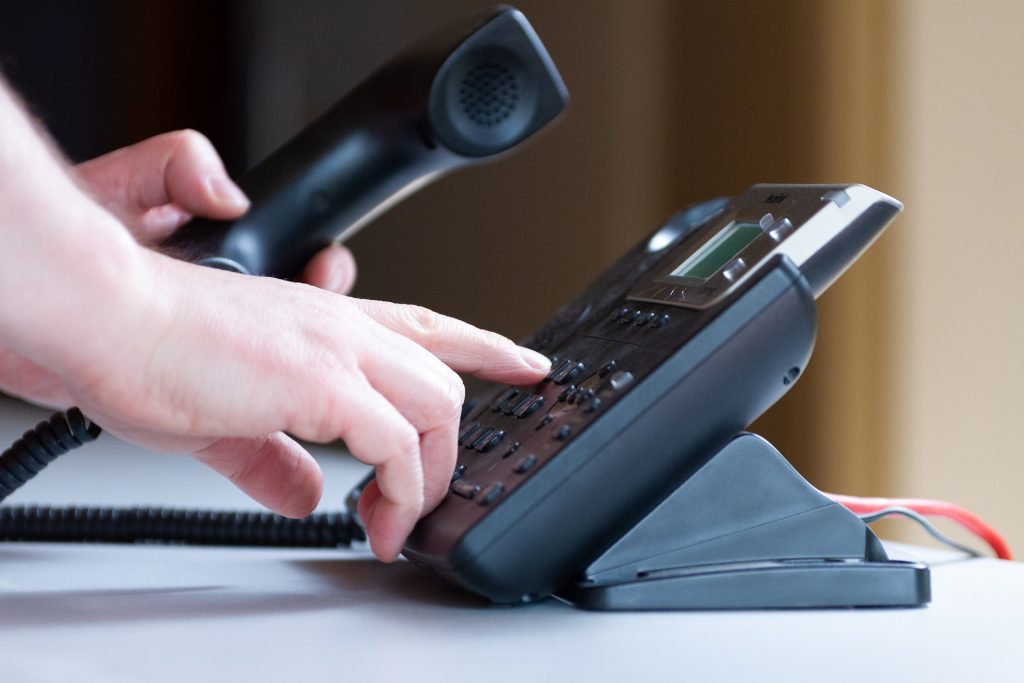 Many businesses rely on calls for the majority of their customer and client interactions. Their phones are their connection to the outside world. Sometimes, the only thing worse than a sub-par phone call is a missed one.
Studies show that 85% of people won't try calling back if a business doesn't pick up the very first time. That means you have one shot to catch the caller if you want to provide info or close a deal. This leaves no room for error.
In-house employees often get called away from their posts to help with something, especially in small businesses. PATLive's system enables you to have a receptionist available 24/7. They will never miss a call.
Customer Service Perfection
Studies also show that 78% of customers will consider changing providers after having a bad customer experience. 
Avoid this by having highly trained receptionists. Top answering service receptionists have the singular goal of providing great customer service. They will pick up the call every time and offer polite, calm, and helpful service.
Save Money, Boost Productivity
Competitive answering services like PATLive are less expensive than in-house call teams. Not only will you save money, but you will also free up your team to do what they do best. Leave the calls to call professionals and leave your business to your employees.
With an answering service plan, you only pay for what you use. PATLive operates without contracts and never charges hidden fees.
When deciding on an answering service, one of the most important things to consider is their team. One of the main things that set one answering service apart from another is their receptionists. It's vital for your business that the people answering your calls are experienced. 
Some businesses need agents with special abilities like bilingual answering. Finding a company with receptionists that meets your needs is essential.
Let's see what PATLive receptionists have to offer.
Receptionists Qualifications
PATLive understands how important calls are for your business. 
For this reason, they maintain strict hiring standards. According to their website, PATLive hires only 1 in 50 applicants. That is far stricter than others in the industry. This translates to a team of highly experienced receptionists. 
Once receptionists are hired, they are trained and coached extensively. PATLive's company culture revolves around the idea that you need to invest in your employees. You get out what you put in.
On TrustPilot.com, PATLive had an overall rating of 4.4 out of 5. Customers only rate the receptionists as either "Great" or "Excellent".
Special Training and Bilingual Service
Depending on your needs, PATLive can specially train agents to suit you.
Do your agents need to have extensive knowledge of your products? No problem.
How about Spanish speaking agents? They've got your covered.
With the large population of bilingual Americans, as well as purely Spanish-speaking ones, many companies require this. Highly-trained bilingual call agents are available. They will make your customers feel included and comfortable.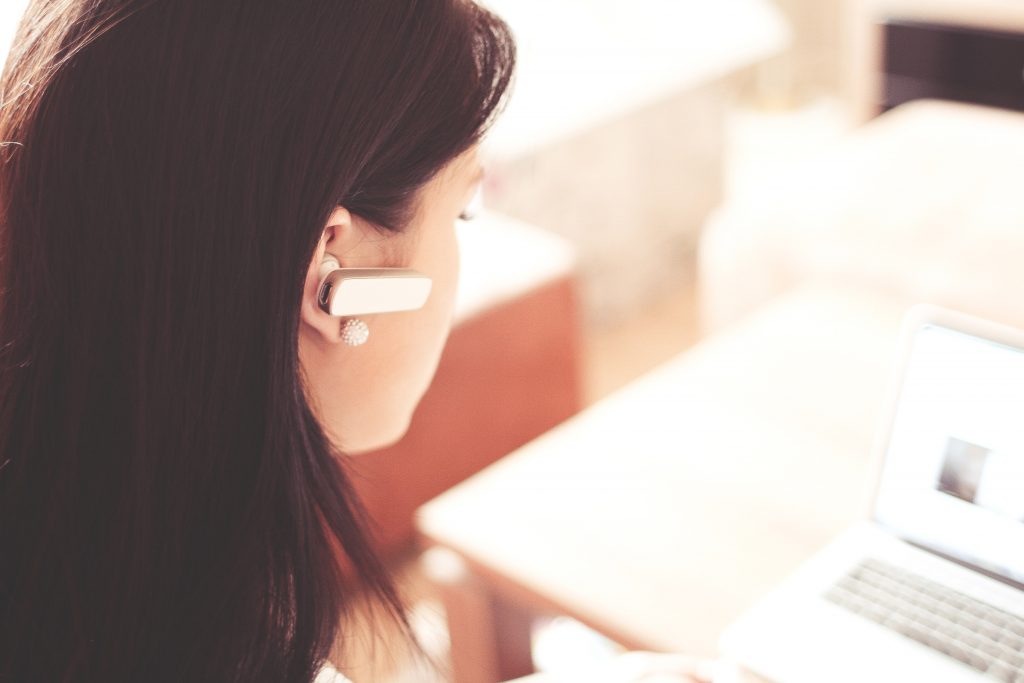 What Can PATLive Agents Do?
Now that we understand their qualifications and abilities, let's see what they can offer your business. All of the tasks on this list are things each PATLive agent must specialize in.
Message Taking
Call Screening
Call Transfers
Appointment Scheduling
Lead Collection
Order Processing
Event Registrations
3rd Party Integrations
Getting Started with PATLive
Setting up an answering service can be a pain. This acts as a barrier for many business owners. Starting your answering service should be a simple, streamlined process. Ideally, professional agents should be able to recommend services to you based on your company. 
Let's see what it takes to set up PATLive and get started with them.
A quick phone conversation with PATLive is all it takes. In most cases, they can begin answering your calls in as little as 24 hours.
Next, you need to configure a call script. This is simply a list of instructions for specific things you would like agents to do and say. Here, you can skip out on the basics like greetings and simple questions. You only need to provide specific information that your customers need to know.
Once PATLive has your script, their service goes live. Over 150 agents will be ready to answer your calls and give your customers what they need. That's it! 
Each PATLive plan comes with a new phone number included. If you prefer to keep your current number, that's no problem. PATLive offers you options for how your calls will be forwarded.
You can forward your calls to PATLive all the time
Also, you can forward your calls to PATLive as needed
Or, you can forward your calls on a ring-no-answer basis. This means that calls will automatically rollover to PATLive if you don't answer after three rings
This way, you have total control over how customers reach you. You can get a free number or keep the one you have already advertised. 
If you would like to be more hands-on with your call service, PATLive has you covered. They offer some of the most flexible call scripting software in the industry. You can have complete control over your calls from "Hello" to "Goodbye".
Agents will do as much or as little as you need them to. 
PATLive Answering Service: Key Points
Let's keep it simple and review the main selling-points of PATLive so you can see if it is a good fit for your business.
Easy to get started – Get started within 24 hours. Just speak to a PATLive agent, give them your call script, and you're ready to go.
U.S. answering service – PATLive is located in Florida, United States. All agents are from the U.S. Agents are never outsourced from other countries
Receptionist training – Receptionists are trained to take calls for all types of businesses. Whether you are in the medical field or legs, whether you are big or small, agents know how to handle your calls.
Flexible call information – Call details can be submitted to you in a variety of ways. PATLive can send automatic texts or emails after each call, send a daily batch file, or even input info into the software of your choice.
24/7 Availability – Agents are waiting to pick up your calls around the clock  — no exceptions. Availability is 24/7/365, even on holidays.
There are many plans to choose from. Nearly any budget or call volume can work with one of them. Here is the complete pricing chart for PATLive's services.
Standart
200 Live Minutes
| | | | | | | |
| --- | --- | --- | --- | --- | --- | --- |
|   | Basic | Starter | Standard | Premium | Pro | Pro + |
| Monthly Fee | $39 | $149 | $269 | $399 | $629 | $999 |
| Live Answer Minutes | $1.95per minute | 75package minutes | 200package minutes | 350package minutes | 600package minutes | 1000package minutes |
| Phone Numbers | 1 | 1 | 3 | 5 | 10 | 15 |
| 24/7 Phone Answering | Yes | Yes | Yes | Yes | Yes | Yes |
| Real-time Call Summaries | Yes | Yes | Yes | Yes | Yes | Yes |
| Online Reporting | Yes | Yes | Yes | Yes | Yes | Yes |
| Message Taking | Yes | Yes | Yes | Yes | Yes | Yes |
| Call Screening | No | Yes | Yes | Yes | Yes | Yes |
| Call Transfers | No | Yes | Yes | Yes | Yes | Yes |
| Lead Collection | No | Yes | Yes | Yes | Yes | Yes |
| Appointment Scheduling | No | No | Yes | Yes | Yes | Yes |
| Order Processing | No | No | Yes | Yes | Yes | Yes |
| Event Registrations | No | No | Yes | Yes | Yes | Yes |
| Integrations | No | No | Yes | Yes | Yes | Yes |
| Dedicated Account Manager | No | No | No | No | Yes | Yes |
| Specialized Agent Training | No | No | No | No | Yes | Yes |
| Monthly Performance Calls | No | No | No | No | No | Yes |
| Additional Minutes | N/A | $1.50per minute | $1.25per minute | $1.10per minute | $1.00per minute | $0.95per minute  |
Based on our research, customer reviews, and comparisons to other companies, we think PATLive is one of the best in the business. Answering services need to be versatile, professional, and affordable. PATLive hits the mark on each of these. 
With flexible offerings and pricing, businesses of nearly every type and size can use it. PATLive is willing to work with clients, one-on-one, to create custom plans that work. Call scripts are incredibly customizable, and they are open to giving you complete control over your call experience.
PATLive's customer service and professionalism are well-known in the industry. Their receptionists all have exceptional experience and training. Customers confirm this by making PATLive one of the highest-rated U.S. call answering services.
With a variety of pricing options, you can get a plan that fits your business like a glove. You pay for only what you need. PATLive will never lock you into a contract or charge hidden fees. Pricing is competitive and plans are flexible, perfect for businesses of any size.
If you are in the market for an answering service, PATLive is an obvious choice. With this service, you just can't go wrong.
The Best Answering Services for any Business
Full Service Professional Answering Systems
Get 14 day free trial and 5% off your service