Answering Service Price and Types | Costumer Service Providers 2021
Optimizing your business and keeping customer satisfaction high is difficult for even seasoned business owners. The right answering service can be crucial for your company. While focusing efforts on products, employees, and marketing, a key business component can be overlooked—customer service.
Overlooking your customer experience and satisfaction will push customers away into the arms of your competition.
Customer acquisition is difficult. With all of the effort you put into marketing, it's only logical that you should do everything you can to keep the customers you already have.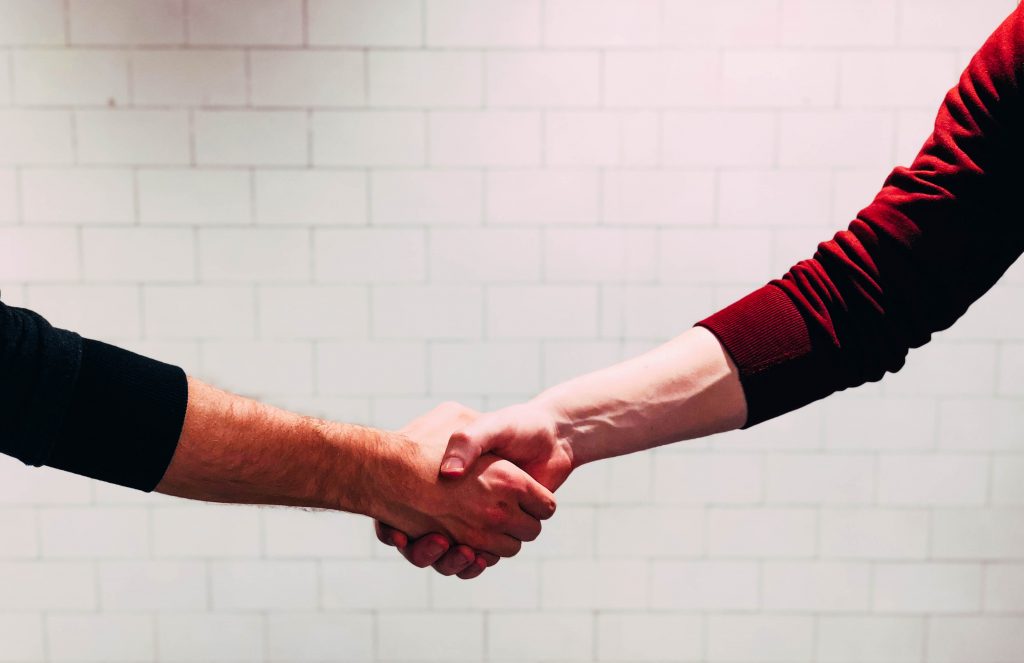 How to keep your customers satisfied with answering services?
Engage your customers and build a community through customer answering service.
Importance of Costumer Service
Through social media, customers can easily share their experiences with anyone. This means a good—or bad—experience with your company will be magnified, judged, and echoed to potential customers across the world web.
High-quality customer answering service can increase sales, enhance brand identity, and build a community.
Customers who are deeply satisfied with their interaction with your company by phone become invaluable supporters. Their word-of-mouth marketing, social media posts, and referrals will equate to real conversions and inbound sales.
Now, doing all of your customer service in-house may work for small businesses, but sooner or later, the volume of calls and emails will become overwhelming. You'll have your hands full and won't have time for other important tasks.
What if you could have your own professional customer service without the burden of recruiting and training new employees? What if you didn't need to install costly automated services that can't offer a human touch?
With an answering service, you can.
The Solution: Professional Answering Service
An answering service is a group of highly trained customer service professionals who work like virtual receptionists to assist your business 24 hours a day.
With an answering service, you will never miss a sales call again. Emails will be answered promptly and professionally.
Most of your customers work during your business hours and are only able to reach you after your customer service team punches out for the day. Unanswered calls and calls transferred to voicemail are frustrating to customers who have questions or intend to make a purchase. Missing these opportunities to close a sale or build a relationship will hurt your business over time.
With a professional answering service, your company gains:
Strong customer relationships
With every call answered promptly, and each caller greeted politely, your customer satisfaction grows. They will share their experience, improving brand identity, and referring new customers.
Advantage over competition
With 24/7 operation, your business can stay open after business hours, even on weekends and holidays.
Never worry about employees calling in sick. Calls and emails will be in control day and night. This reliability allows you to prioritize profitability and growth.
There is no need to upgrade IT systems or train new employees. Your professional answering service has everything they need to offer the highest level of service. This saves you time and money.
Having your employees act as generalists, answering phone calls for general questions while they should be closing sales decreases efficiency. With a dedicated, specialized answering service, your valuable employees can focus on what they were hired to do.
Types of Answering Services
Before you hire your first answering service, it's a good idea to understand the different types of services and see which one is the most beneficial for your business.
Inbound Answering Service
This service focuses more on incoming phone calls. They take customer's messages and relay that information to the business or provide callers with relevant business information.
The service team may even schedule or change appointments, process orders, or patch calls to your staff. Depending on the additional features you purchase. 
Outbound Answering Service
This answering services focus more on making outgoing calls and telemarketing and telesales. Additionally, they can follow up on customers' calls and emails.
Telemarketing and telesales include selling products to prospective customers, market research, making appointments with new customers, and getting feedback from previous buyers.
Automated Answering Services
An automated answering service uses software to connect a customer with their desired service, taking messages and transferring calls appropriate staff.
This method costs less than a live answering service, as it runs automatically. This is one of the most economical customer service systems available.
The downside to this approach is the loss of human interaction. An emotional connection is absent in this service. Some customers relate an automated voice with a cold and cumbersome service experience, but others don't mind.
This type of service may frustrate customers but is one of the most cost-effective methods of customer service. Whether or not this system will work for you depends on your industry and business culture.
Today live answering services have become common and popular. With features distinctive to each answering service company, it gives your business the best of today's technology.
This type of service can work for businesses of any size. With efficient call handling and a reliable answering service, it gives the impression of professionalism and dedication to customer service.
Answering Service Features
You can also customize your plan for your convenience. Different answering services companies offer unique features. Consider which of the following features is essential to your business and which ones you can do without.
24/7 Live Answering Service
Almost all answering services offer 24/7 support 365 days a year. After business hours and even holidays—they have you covered.
Return customer's emails quickly with your personalized scripts. If the agent doesn't have information to answer the query, they will transfer the request to your staff for further assistance.
Patching appears when an agent can't assist the client further. Call patching useful to screen calls, connect urgent calls, or transfer calls. Like when a caller inquires about services or products not included in the agent's provided script.
For businesses with an online store order processing is essential. With this feature, a customer service agent can take assist customers in their shopping experience, from item inquiry, setting up payment information, all the way through post-purchase. Some agents may even endorse other products.
E-mail, Call, or Text message notification
Answering services can notify your business of important events immediately or based on custom alerts. By having a live agent speak with your customer, he or she can decide whether the call is urgent and patch the caller for immediate action.
With your own portal, you can easily check on your bills, manage reports, change call schedules, update call scripts, and much more. These functions make business transactions run smoothly.
When your valuable time is consumed by setting up and managing appointments, rather than closing deals, you lose not only time but money. With agents taking appointment calls and synchronizing them to your schedule, you will save time and never miss a meeting again.
Answering Service Pricing And Plans
Answering service plans are available at many price-points. There is a solution available for all businesses, large and small.
To help you decide what works for your business, some answering service companies offer a free trial. Trials usually last 1 to 2 weeks and can give you a perspective of what the service provides. This trial window allows you to explore features, assess the quality of service, and acclimate your employees to the new system.
From the free trial, you will receive reports and estimates of how many calls you're getting. From there, you can choose the plan and features best suited for your business.
Below, we have listed the pricing models for answering services. There are options to fit all types of businesses and budgets. It's better first to assess the quantity, call duration, and what additional features you need to get the most out of your money.
With this method, you are billed by how many calls the operator processes. Usually, definition of a "call" is:
received

dialed out

transferred

an email sent
Including wrong numbers and hang-ups. However, the length of the call doesn't count, so if you expect a high number of calls of short duration, you may want to consider another pricing structure.
This method bills you by the minute. The answering service may round up call-time by 1, 6, 8, or 15 seconds. This is something to watch out for. Depending on how they round-up calls, you could be paying significantly more.
This type of pricing is popular because you are billed only by how much time agents spend assisting your business, whether answering or placing calls, transferring calls, sending texts and emails, making appointments, and so on.
Customer service calls tend to be short. Many callers simply ask for business information, which takes only a few seconds. This is an advantage over per-call billing because, with per-call, you pay a flat fee no matter how long the call is.
Business owners may be concerned that customer service agents will purposely extend the length of a call to make more money. You should only work with reputable answering services and ask the service provider beforehand if they provide you with reports or recordings of calls so you can prevent this behavior.
If you currently have a very low or uncertain call volume, pay-as-you-go may be the best option for you.
You can maintain a balance with the answering service at your discretion. Each time during a transaction, be it a call, email, or another service, the provider charge a corresponding amount from your balance. You will be alerted when your balance is low, so you can add funds and continue using the answering service.
This option offers maximum flexibility with minimum hassle.
With Flat-rate pricing, you pay a single fee to the answering service, usually monthly. This payment allows for as many calls or call-minutes for one price, up to a specified limit. Once you reach the limit of the plan, the service provider charges you per minute or call.
Examples of Pricing Structure
Here is the current price range of answering services taken from different websites as of in 2020.
Some service providers provide discounts and promotions to clients who have a high volume of calls or purchase additional features.
What You Should Know Before Buying Call Answering Service
For your convenience and peace of mind, to get a full understanding of the service you're paying for is crucial. To find out which call answering service is right for your business, ask the following questions before you buy:
Will I be locked into a contract?
What type of services and features are you offering?
What are your operating hours and holiday policy?
To what extent can you assist my caller on their concerns/problems?
Do you have a backup in case a disaster happens in my area?
How many operators will you dedicate to my business?
Do your reports include data analysis of the calls or emails processed?
If you change your pricing, will that affect my current plan?
Customer satisfaction is essential to your business. Today, there is a cost-effective, modern solution for your business' customer service needs. With an answering service, you can have the highest quality of customer service 24 hours a day without investing in new technology or hiring new employees.
With a dedicated answering service, you will get a quickly answered calls, and customers will be left satisfied. Never again, your customers will be put on hold or forced to leave a voicemail for a simple inquiry. Your customers will be greeted by a real person who cares about their needs and is trained to handle any situation.
Today, most people turn to the internet to read reviews before interacting with a business. If your customers are happy with your services, they will share their experience and help you to reach new customers.
It's good to choose a low-cost plan to save money, but beware, some plans offer less-than-desirable services. Before deciding on a call answering company, do research, read reviews, and ask questions.
The Best Answering Services for any Business
Full Service Professional Answering Systems